There have been rumors that the issuance of 4G licenses on May 17 has been broken, and how to issue 4G licenses has once again caused conjecture.
Yesterday, there was news that the three major operators would uniformly obtain TD-LTE licenses. This news caused another uproar in the industry.
A person close to the Ministry of Industry and Information Technology said that the current plan determined by the Ministry of Industry and Information Technology is that TD-LTE is a mandatory option for operators, and all three major operators must build a TD-LTE network. At the same time, if an operator wants to build an LTE FDD network, after applying to the Ministry of Industry and Information Technology, the Ministry of Industry and Information Technology will also issue a license to operate LTE FDD. In other words, the operator will also get a license for LTE FDD.
If this message is the final version, it means that the operator can get two 4G licenses and can choose to build two networks or only one TD-LTE network.
However, the source revealed that the Ministry of Industry and Information Technology will not issue TD-LTE licenses and LTE FDD licenses at the same time, but will issue TD-LTE licenses first and then LTE FDD licenses.
Operators have obtained TD-LTE licenses
Since TD-LTE is a 4G standard proposed by China, the Ministry of Industry and Information Technology tends to give its intellectual property rights its maximum support. The 4G licenses will be issued this time, or TD-LTE licenses will be issued to all three major operators.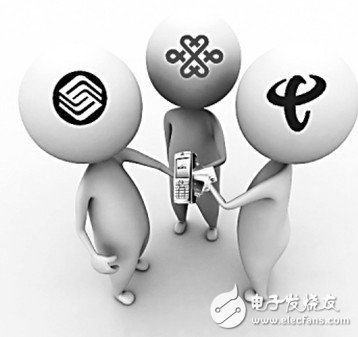 A middle-to-high-level person from the operator said that such information has been obtained from the Ministry of Industry and Information Technology. However, because the issuance of 4G licenses requires the decision of the central senior management, whether there are still variables as stated in the current version.
From the current point of view, operators have obvious differences on the attitude of TD-LTE. China Mobile (Weibo) is actively conducting TD-LTE scale trials, and has announced 4G trial commercialization in some cities. On the May 17th Telecommunications Day this year, China Mobile started user-friendly testing in Shanghai, and Hubei, Jiangxi and other places have also started the 4G experience of bus lines.
China Unicom (Weibo) and China Telecom (Weibo) prefer FDD. Chang Xiaobing, chairman of China Unicom, said that China Unicom must obtain a 4G license according to its strategic introduction direction. This means that China Unicom is more inclined to smoothly evolve from WCDMA to FDD-LTE network. Wang Xiaochu, chairman of China Telecom, also emphasized in the last quarter's earnings report that China Telecom is more inclined to FDD networks because FDD LTE network investment is lower than TD-LTE.
Operators may build two networks
For China Mobile, China Mobile has already launched the construction and investment of the TD-LTE network. At the Mobile World Communications Conference (MWC2013) at the beginning of this year, Xi Guohua, chairman of China Mobile, revealed that China Mobile will launch the TD-LTE "Double Hundred Plan", that is, China Mobile's 4G network coverage will exceed 100 cities and 4G terminal procurement will exceed 100 Ten thousand.
For China Unicom and China Telecom, if both the TD-LTE license and the FDD license are obtained, after building a TD-LTE network, building an LTE FDD network becomes an "indispensable option."
Shi Guang, Director of the Research and Consulting Department of the China Communications Society and Secretary-General of the TD Technology Forum, said that if an operator can obtain two licenses, it is at a practical level. Since most of the core technologies of TD-LTE and LTE FDD networks are the same, operators can use common platform technology solutions to build 4G networks, which is very different from 3G construction.
He said that converged networking is also good for operators to use spectrum resources. "Operators can not only obtain more spectrum resources, but also can flexibly network according to market and business needs."
Judging from the current situation, there are no more technical difficulties. On the TD-LTE and FDD-LTE network common platform solution, Ericsson, Nokia Siemens Networks, Huawei, ZTE and other major equipment manufacturers have made technical preparations and integrated networking Has become the consensus of equipment manufacturers. On December 18 last year, China Mobile Hong Kong officially commercialized the TD-LTE network using the LTE TDD / FDD converged networking solution, which also provided a reference for operators to deploy 4G in Mainland China.
These colorful gift are used to decorate your Christmas tree. They are very beautiful.Even as an outdoor decoration these set will make a good impression. with pine needle, berry, vivid color and realistic appearance, the artificial pine pick can well satisfy your pursuit of beauty and decorative needs, easily highlight festival and Christmas atmosphere. Decorative range:used to decorate hotels, restaurants, cafes, office buildings, family gardens, etc
Simple Christmas Crafts,Christmas Paper Crafts,Great Christmas Gifts,Presents For Teenage Girls
DONGGUAN JIANXING LIGHTING ELECTRIC APPLIANCES CO., LTD , https://www.rslightstring.com