China and the rest of the world are entering the new 4G/LTE era at full speed. As a mobile backhaul technology, PTN will face severe challenges even after years of evolution and maturity. Some of these technological changes are huge enough to trigger a revolution in PTN technology. This paper takes into account the deployment of macro base stations and micro base stations, and reviews the changes and challenges faced by LTE backhaul technology compared with current 3G deployments.
2G/3G return
First introduce the 2G and 3G infrastructure currently deployed. Today's PTN networks are the result of the transition from 2G to 3G in place of circuit-switched SDH networks. The 2G/3G base station traffic is aggregated by the aggregation device located at the base station and transmitted to a central point called RNC (Radio Network Controller) or MSC (Mobile Switching Center). Traffic is further processed at this central point and forwarded.
A key point of 2G/3G backhaul is the hub or star topology—the traffic of the base station is aggregated by the switch or router at the base station and then transmitted back to the central point through the point-to-point connection. This point-to-point connection is easily implemented on a Layer 2 network (such as PTN) using pseudowire technology.
LTE backhaul
Operators are turning to LTE technology to cope with the growing mobile traffic. Obviously, the backhaul network needs to improve performance to adapt to the data transmission rate of LTE. However, in addition to higher performance, LTE backhaul technology needs to address other issues.

Figure 1 LTE backhaul network icon
From second to third
LTE uses a flat IP architecture where the RNC or central controller will no longer exist. The traffic from the base station does not need to flow to the same central point. Instead, the LTE base station or eNodeB can send traffic to multiple access gateways. The base stations can also perform traffic transmission to each other. The 3G hub model has been replaced by the IP network format topology. As a result, the backhaul network needs to be upgraded from L2 PTN to L3 PTN to support routing functions.
After the Layer 3 network is introduced, the backhaul device needs to add more functions, such as VPN, OAM, and synchronization on Layer 2 and Layer 3.
3G/4G coexistence
There are many ways to deploy LTE. You can create a new LTE base station or install it on an existing base station tower with 2G and 3G base stations. In addition, 3G base stations can also be upgraded to LTE through radio heads and software replacement. Regardless of the way, operators face the problem of coexistence between 4G base stations and existing 2G and 3G base stations. If the same base station aggregation device can support both LTE backhaul and 2G/3G backhaul, it can greatly save the operator's capital expenditure. In order to achieve this, such base station aggregation equipment must be able to support multi-service functions. The aggregation device needs to have an Ethernet port and the services needed to support LTE backhaul. At the same time, it is necessary to provide T1/E1 based TDM interface and TDM pseudowire function for 2G/3G backhaul. Multi-business capabilities are essential to maximize the operator's return on investment.
LTE micro base station
The introduction of the concept of micro base stations has also had a huge impact on the backhaul. A deployment scheme that many LTE operators are considering is to arrange a number of (from two to ten) micro base stations around an LTE macro base station, and the added micro base stations can improve throughput and coverage. In this mode, the traffic of the macro base station is transmitted back through the aggregation device at the base station. The traffic of the micro base station is transmitted back to a nearby macro base station or base station aggregation device in the most convenient manner. Microwave and broadband connectivity are two promising technologies for micro base station backhaul.
The LTE micro base station brings more traffic and users to the backhaul network. This makes the backhaul network not only need to improve performance, but also add many specifications. For example, the number of users, the size of the forwarding list, the number of OAM sessions, and the like need to be flexibly extended to satisfy the increase in the number of micro base stations.
The LTE micro base station also accelerates the deployment of IPv6 in China because operators face the problem of insufficient IPv4 addresses for mobile users and base stations.
For device vendors, they need to develop new devices with more resources and full IPv6 capabilities.
Synchronization and IEEE 1588
IEEE 1588 and Synchronous Ethernet are two important synchronization technologies for mobile backhaul. Synchronous Ethernet is used for frequency synchronization, while 1588 is used for phase or TOD (current time) synchronization.
Obviously, the changes in LTE backhaul also bring time and synchronization challenges.
A large number of LTE micro base stations or 1588 client devices impose a huge burden on the 1588 server or the master clock. LTE macro base station or base station aggregation equipment requires boundary clock capability to reduce the burden on the 1588 server.
Introducing L3 into the backhaul network adds more delay and delay variation to the transmission of 1588 packets, which degrades 1588 performance. Support for boundary clocks or transparent clocks becomes critical for LTE backhauled switches or routers.
Hosting 1588 on IPv6/UDP faces more challenges. In order to load 1588 on both IPv6 and UDP, the implementation of 1588 on the switch or router must be able to update the UDP checksum in real time. This may mean that the backhaul device requires an update on the hardware.
Broadband access in the backhaul network
LTE micro base stations require the most convenient wireless or wired connection for backhaul. Microwave and broadband access media such as DSL or PON are obvious candidates.
Assume that there is a DSL or PON link between the micro base station and the 1588 server. The micro base station runs 1588 SLAVE mode and attempts to recover the TOD from the server. This was originally a very basic configuration, but unfortunately this configuration is not valid. The reason is that the delays of DSL and PON are very large, and even worse, the delay between the two is still asymmetrical. This will definitely hinder the normal operation of 1588.
Operators are looking for solutions that support 1588 on broadband access. There are currently several ways to solve this problem, and all need to add special features to the PON or DSL design to support the operation of 1588.
LTE and SDN (software defined network)
The large-scale deployment of LTE—especially LTE micro base stations—will also pose great difficulties for operators to manage and operate backhaul networks. Operators are eager to find a solution that simplifies network management and reduces operating expenses. SDN is a promising technology in the backhaul domain by centralizing the control plane and providing an open, standard way to configure and manage the data plane of the backhaul equipment.
To support SDN, device vendors need to support protocols such as OpenFlow in their control planes and their network management systems. In addition, you need to update the data plane to make it compatible with OpenFlow.
to sum up
LTE has a significant impact on backhaul technologies such as PTN, including flat IP architecture, introduction of micro base stations, and coexistence of 3G/LTE base stations. Operators are looking for a new backhaul device optimized for LTE to reduce capital investment. At the same time, new network management technologies including SDN are used to save operating expenses.
Tom Spa will create an upscale atmosphere with its sophistication and contemporary design. The grey and white hues have a timeless style that will keep your salon on trend through all four seasons. Each piece in this collection is crafted with real, high quality wood and lab marble that are acetone and scratch resistant.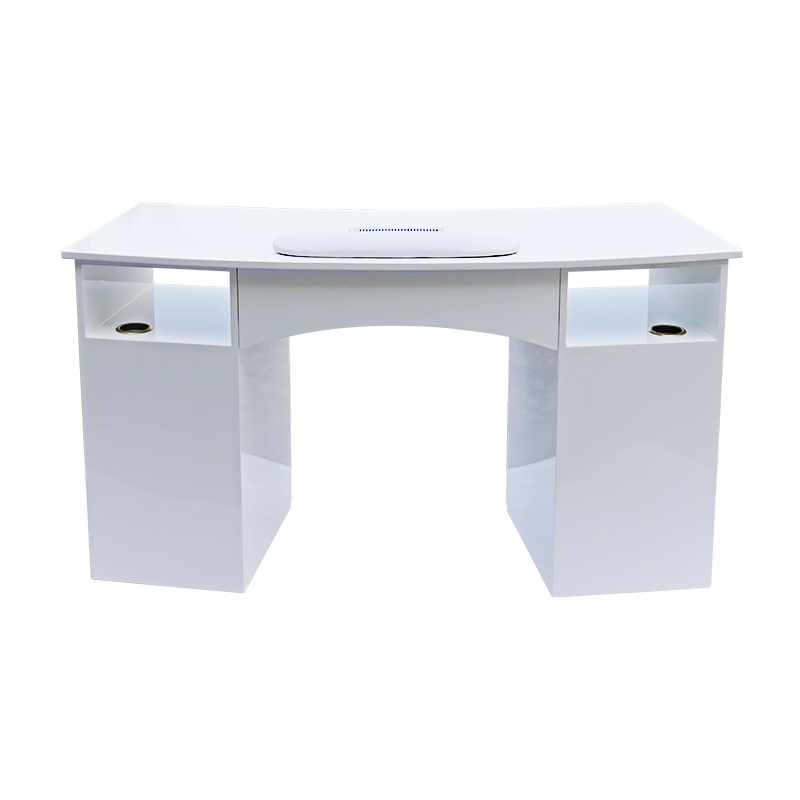 Manicure Table,Manicure Bar Table,Luxury Manicure Tables,Folding Manicure Table
TOM SPA BEAUTY SALON EQUIPMENT CO.,LTD , https://www.tomspabeauty.com