On the afternoon of May 12, 2014, members of the Political Bureau of the CPC Central Committee and Guangdong Provincial Party Committee Hu Chunhua and other party and government leaders accompanied by the leaders of Jiangmen City went to Guangdong Deli Photoelectric Co., Ltd. to inspect.
Hu Chunhua and his delegation listened to Hu Chengzhong, Chairman of the Board of Directors of Delixi Group, Mai Qinghua, Chairman of Guangdong Ganhua, and Shi Yongchen, President of the company.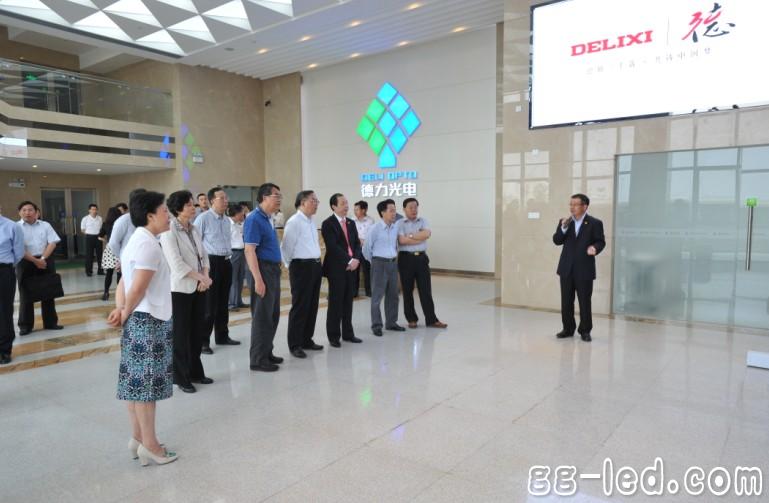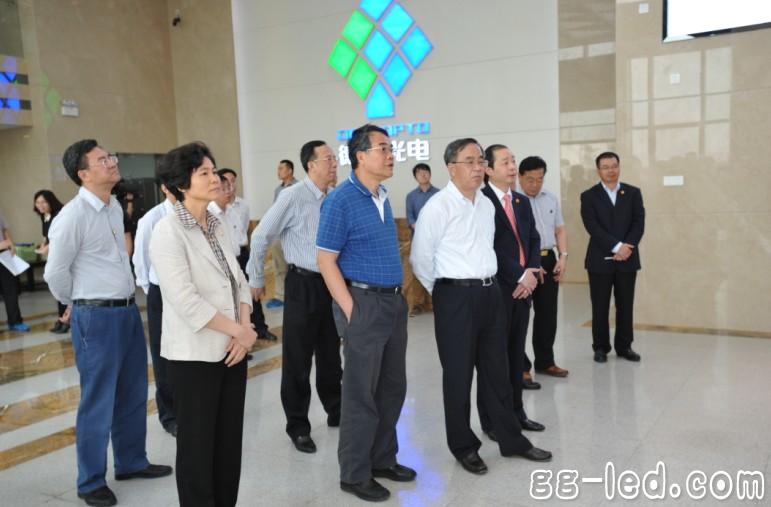 Later, accompanied by Hu Chengzhong, Chairman of Delixi Board of Directors and Wang Fei, General Manager of Deli Optoelectronics, Hu Chunhua and his party visited the epitaxial wafer and chip production workshop of Deli Optoelectronics. He also listened with interest to the technical explanation of the zinc oxide transparent electrode project jointly developed by Deli Optoelectronics and Sun Yat-sen University; this project is the leading level in the LED industry. With this technology, not only the brightness of the chip can be increased by 5%-15% compared with the traditional process. And can break through international patent barriers. Secretary Hu Chunhua inquired about the progress of the project. He was informed that the relevant production line is being commissioned. It is expected that after the mass production begins in the second half of the year, he is satisfied.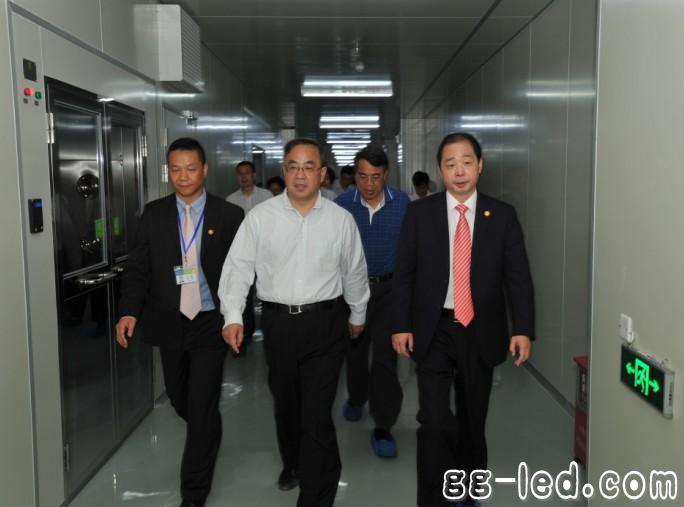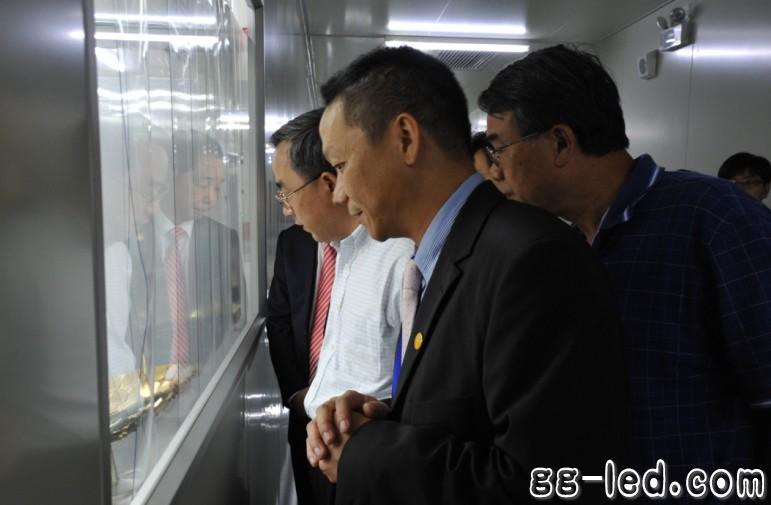 Secretary Hu Chunhua hopes that Deli Optoelectronics will play a leading role in the development of LED industry in Jiangmen City, encourage enterprises to further increase research and development efforts, improve the innovation capability of enterprises, and form independent intellectual property rights.
Finally, Secretary Hu Chunhua and the company executives took a group photo in the lobby of Deli Optoelectronics.
Delixi Group is a large-scale group integrating capital operation, brand operation and industrial operation. Its main industries include: advanced industrial electrical manufacturing, high-tech industries with LED as the core, and energy and mining, diversified investment and other industries. The comprehensive strength has been ranked among the top 500 Chinese enterprises for 12 consecutive years.
Guangdong Ganhua's predecessor Jiangmen Sugarcane Chemical Plant was established in 1957. It was listed on the Shenzhen Stock Exchange in 1994 (stock code 000576). The company was restructured into a privately held company in August 2011. The controlling shareholder is Delixi Group. .
Deli Optoelectronics is an important subsidiary of Guangdong Ganhua to implement industrial transformation. It covers an area of ​​200 mu and invests 83.59 million yuan in the first phase to produce LED epitaxial wafers and high-brightness chips. At present, the production equipment has been basically commissioned and ready for mass production.

(This article is contributed by Deli Optoelectronics)

Best Solar Flood Lights,Solar Motion Flood Lights,Solar Sensor Security Light,Commercial Solar Flood Lights
Jiangmen Liangtu Photoelectric Technology Co., Ltd. , https://www.liangtulight.com