On May 21, 2014, OSRAM's LED packaging factory in Wuxi, China was officially put into operation, which will further strengthen its leading position in the LED market. The plant has invested hundreds of millions of euros and covers an area of ​​about 100,000 square meters. By 2017, the number of employees will reach 2,100.
"The operation of the new plant not only expands the capacity of our LED back-end plants to ease the full load pressure, but also enhances our influence in the world's largest single lighting market," said OSG Chairman and CEO Wolfgang Dehen. Asia, especially China, is the main growth driver for the global lighting market and has therefore become a major driver of the LED industry."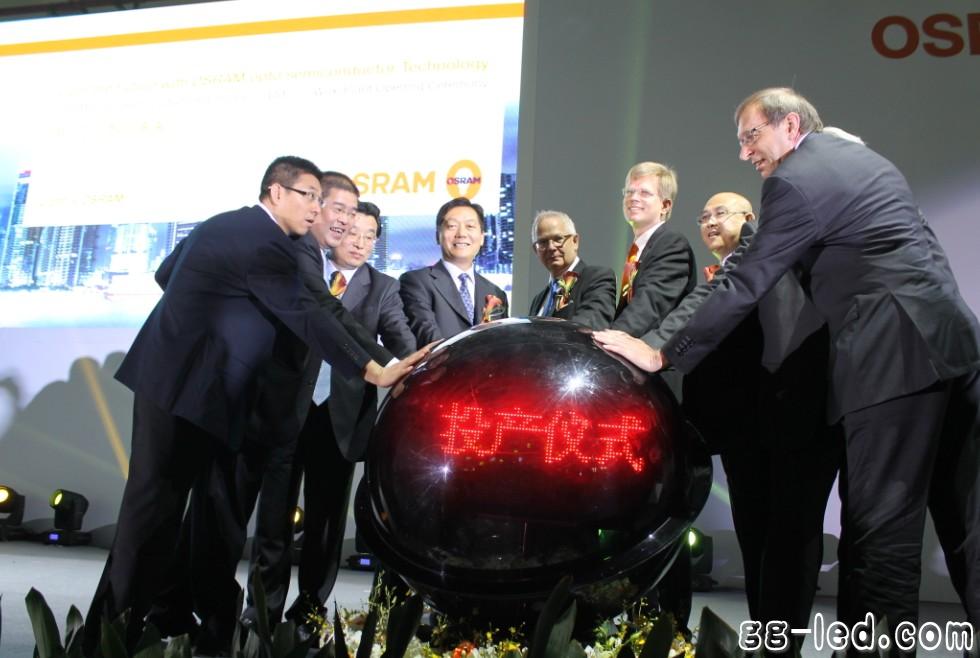 China accounts for about 20% of the global lighting market and has maintained rapid growth over the past few years, particularly in the development of LED lighting technology. The overall size of China's general lighting market in 2013 was about 15 billion euros and is expected to grow to 21 billion euros in 2018. At that time, the market share of related semiconductor products represented by LED is expected to climb to more than 60%, and in 2013, this figure was only 29%.
With the launch of Wuxi LED Packaging Factory, OSRAM will be able to better meet the growing demand in the Chinese market. The factory officially signed a contract with Wuxi New District in May 2012, and officially broke ground in August of the same year. Pan Junqing, deputy mayor of Wuxi City, Jiangsu Province, said: "Osram's new LED packaging plant will play an important role in building the Wuxi LED industry value chain. We believe that the operation of the plant will help Wuxi develop into a leading optoelectronic semiconductor production base in China and Asia. one."
The plant is built and operated by OSRAM Opto Semiconductors Co., Ltd., a subsidiary of OSRAM. The main business is LED chip package. This is the company's second back-end factory and the other is located in Penang, Malaysia. In addition, OSRAM Opto Semiconductors has two LED chip front-end manufacturing facilities in Regensburg, Germany and Penang, Malaysia. The Wuxi plant can produce billions of LED optoelectronic semiconductor components every year.
"Our business has always been global. Considering the size and growth prospects of the Chinese market, our investment in Wuxi is at the right time." Aldo Kamper, CEO of OSRAM Opto Semiconductors, said, "This factory will help We further develop our professional strengths and deepen our understanding of customer needs to provide them with more value-added services."
OSRAM has been developing its optoelectronic semiconductor business for more than 40 years, developing and manufacturing various LED optoelectronic semiconductor components, which are widely used in industrial, consumer electronics, automotive and general lighting. The product range also includes infrared diodes and laser products based on semiconductor technology. Headquartered in Regensburg, Germany, OSRAM Opto Semiconductors has more than 7,000 employees worldwide.

These Agriculture Drone carries the Granula Spreading System for spreading the 2~6mm dry granula. Such as dry seeds, fertilizer, herbicide etc.
Seed Spreading Drone,Drone Granular Spreader ,Seed Sowing Drone,Seed Spraying Drone
shenzhen GC Electronics Co.,Ltd. , https://www.jmrdrone.com