The rapid development of new technologies and new industries in the world today has given birth to a new round of industrial revolution. OLED technology is a strategic emerging industry in the country. Its main involvement in the flat panel display and semiconductor lighting industry is becoming an important force to lead the future economic and social development.
The OLED is an organic light emitting TIng diode and is also an organic semiconductor device; its basic structure is as follows: a metal cathode, an electron transport layer, an organic light-emitting layer, a hole transport layer, an anode, and a glass sink.
In general, the advantages of OLED are as follows: 1. Active luminescence, high luminous efficiency; 2. Fast reaction time (on the order of 1 μs); 3. Low operating voltage (3 to 10 V); 4. Wide viewing angle (>170) ° Above); 5. Thin panel thickness (<2mm); 6. Low power consumption, <LCD power consumption 50%; 7. Wide operating temperature range (-40 ~ +85 °C); 8. Can use a suitable organic substrate The material can also realize an all-organic, flexible and foldable flexible device.
At present, OLED lamps are used in a wide range of applications, such as: 1 lighting panels for residential and commercial buildings; 2 for OLED "wallpapers" for large billboards and signage boards, even up to 200 square feet; 3 home and office discoloration Flat panel lights and large wall and ceiling panel lights; 4 large LCD TVs and monitor backlights; 5 office windows, walls and partitions can be used as both flat panel and computer screens; 6 can also be used for ultra-light wall-mounted TVs Monitors, etc.
LEDs are closely related to OLEDs. Then, compared with the two, LED lamps can provide high energy efficiency and long life, but the manufacturing cost is too high, so it is limited to special applications; OLED lamps are different from LED point sources, which are very thin planar distribution. The light source can be manufactured on a large scale, large area, and low cost, so that new application fields can be developed.
Recently, Li Dongsheng, chairman of TCL Group, said in an interview in Huizhou that the application of OLED in small and medium screens will soon come, but in the application of TV screens, the technology is still immature and the cost is very high. LCD TVs are still the market leader.
Nowadays, the stability of OLED materials and the technology of package sealing have yet to be improved. The cost of OLED is high. If there is no new technological breakthrough, whether it is applied to display or lighting, OLED will be difficult to popularize in the short term. It is expected that LCD and LED will remain mainstream technologies in the next 10 years. With the advancement of OLED technology, it is expected to gradually enter the mainstream market, but it may also coexist with LCD and LED, complement each other, and not completely replace it. Namely: LED people can be a beautiful man quietly!
Perhaps, in the next few years, OLED will gradually enter the field of display and lighting, occupying part of the LCD and LED market share, and will fly high in 10 years.
The Iphone 6S Battery uses the imported high quality IC chips with original seal,from the storage of the cell to the output, it breaks through the shortage of the previous chip conversion rate of 99% and comprehensively upgrades the conversion rate to 99.9%.Our Mobile Phone Battery is designed of double fuse to prevent short circuit,automatic short circuit recovering with the memory metal fuse.
Five security makes the cellphone more competitive:1)Strong power storage 2)Quick charge 3)Durable upgrade 4)safe using 5)High efficiency.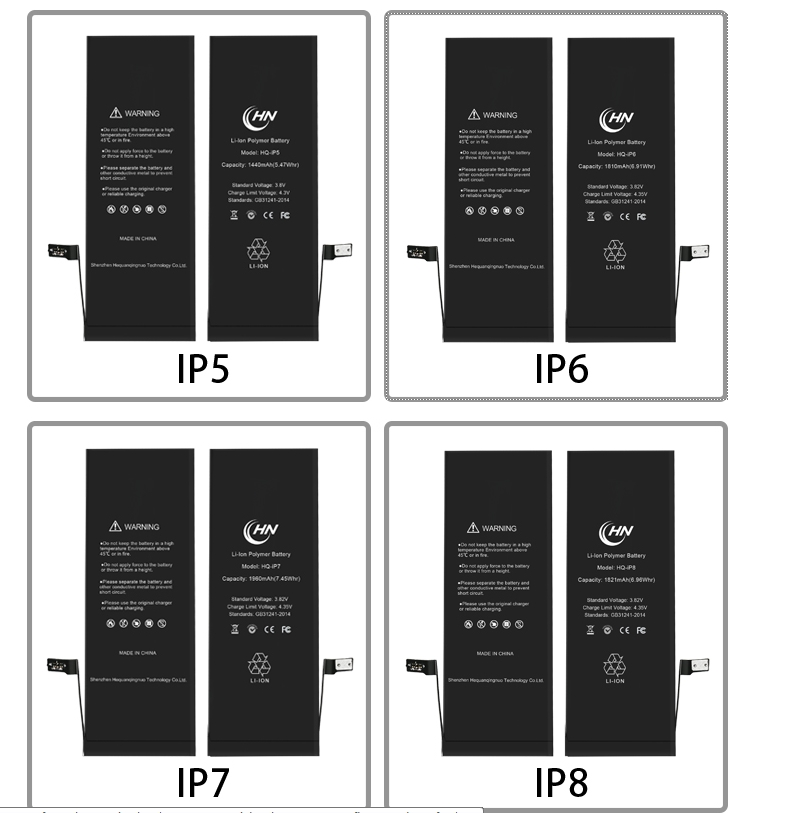 Iphone 6S Battery,Apple 6S Battery,Iphone 6S External Battery,Apple Iphone 6S Battery
Shenzhen Hequanqingnuo Electronic Technology Co., Ltd. , https://www.hqqnbattery.com